Constitutionalism within Times of Change: Authority, Society and Democracy
Keywords:
Constitution, constitutionalism, traditions of constitutionalism, mixed government, separation of powers, judicial review, arbitrary judgement, representative democracy
Abstract
This article, following classical methodological patterns, as well as their evolution framework, identifies key features of the two most predominant constitutionalism traditions — political and legal, simultaneously drawing indispensable red lines with regard to correlation of the doctrine and a Fundamental Law itself. Respectively, the features have been rendered as the very elements of constitutionalism's role within times of change — i. e., over the aforementioned time frames and transition states in between — whereas the doctrine's capacity to answer so-called "questions of constitutionalism" constitutes its underlying response mechanism. The article addresses the phenomena of authority, society and democracy in their modern perception, and makes crucial points upon the constitutionalism's effect on their sheer structures.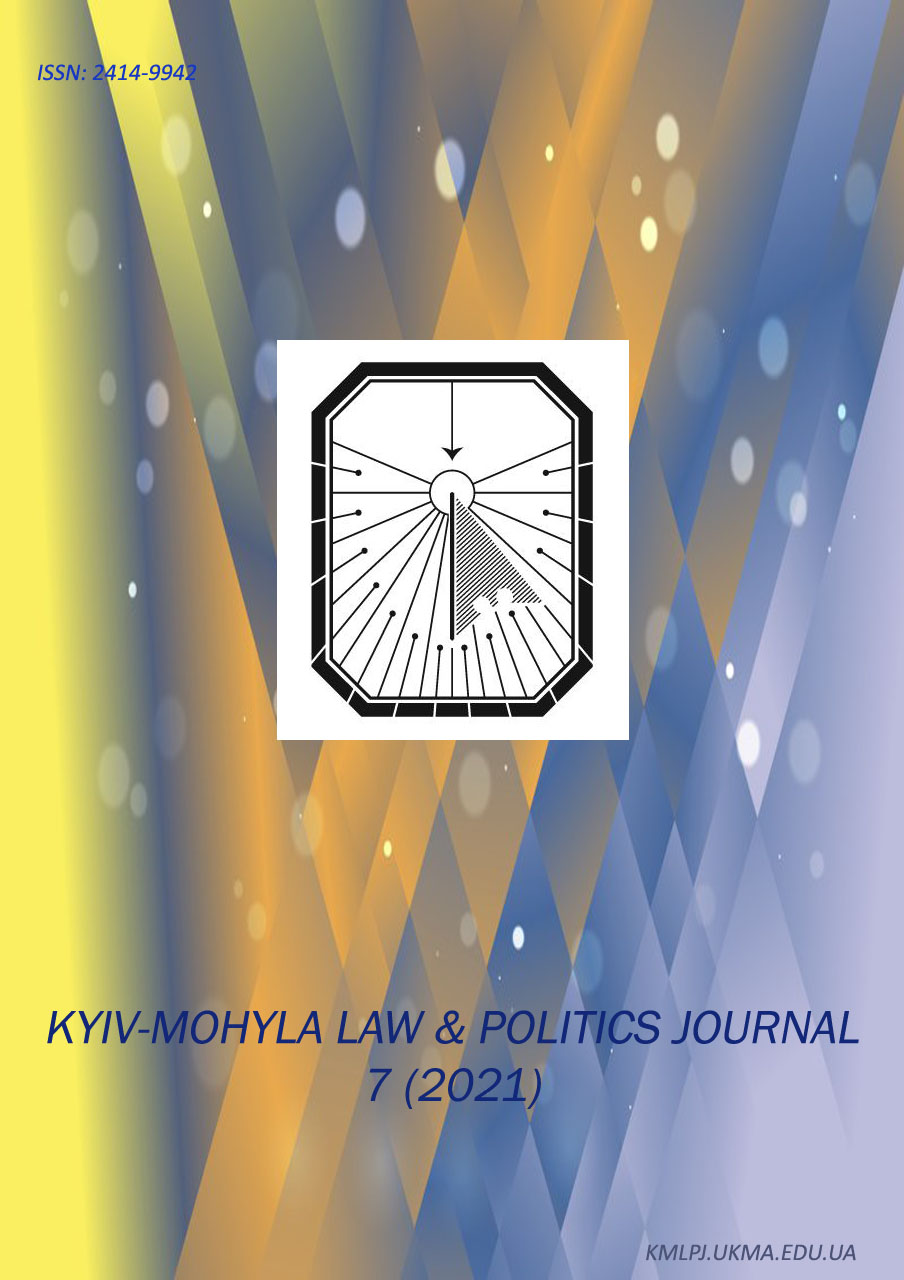 Downloads
License
Copyright (c) 2021 Dzhustin Esiobu
This work is licensed under a Creative Commons Attribution 4.0 International License.
Kyiv-Mohyla Law and Politics Journal provides free access to original research without restriction barriers (i.e. subscription fees, licensing fees etc.).
Unless otherwise indicated, content is licensed under the Creative Commons Attribution 4.0 International (CC BY 4.0) license, which means you are free to:
distribute, remix, tweak, and build upon your work, even commercially
...provided that any use is made with attribution to author(s) and Kyiv-Mohyla Law and Politics Journal.
The copyright in the article or any other submission to Kyiv-Mohyla Law and Politics Journal shall remain with the author(s).
The journal allows the author(s) to hold the copyright without restrictions and will retain publishing rights without restrictions.