Protection of Intellectual Property Rights in Investor-State Arbitration: Underlying Challenges and Perspectives
Keywords:
intellectual property rights, intellectual property disputes, IPRs holders, investment arbitration, bilateral investment treaties, foreign investment
Abstract
This article provides an analysis of existing international mechanisms for protecting intellectual property rights and concludes whether investment arbitration can be an effective forum for resolving intellectual property disputes. It focuses on an examination of the scope of intellectual property rights protection by bilateral investment agreements, as well as the specifics of the investment dispute resolution procedure. In addition, the analysis includes an assessment of the territoriality principle of intellectual property rights and its application in Ukrainian law, as well as an examination of international investment treaties concluded with Ukraine to determine the scope of protection afforded to intellectual property.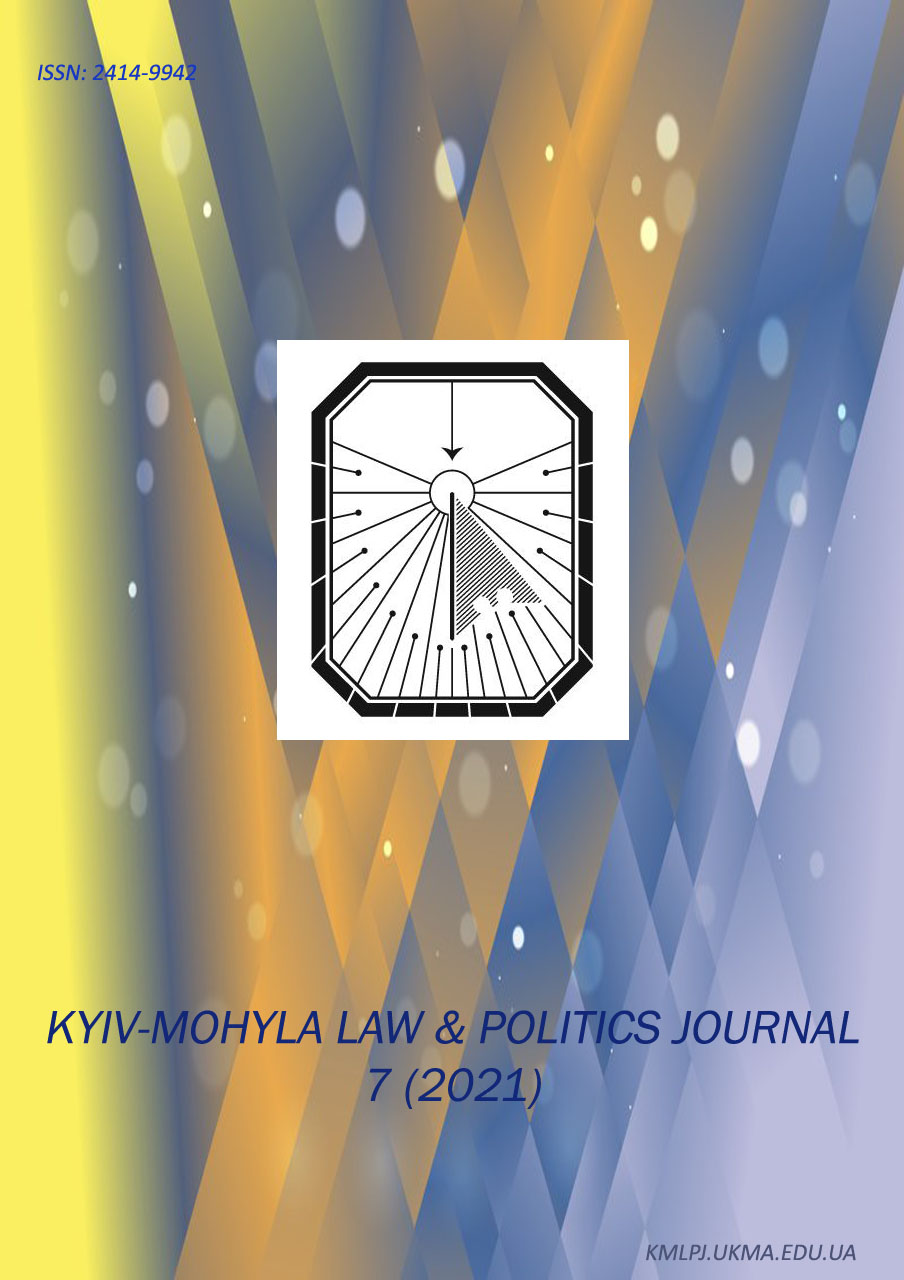 Downloads
License
Copyright (c) 2021 Kateryna Lazarchuk, Oksana Zadniprovska
This work is licensed under a Creative Commons Attribution 4.0 International License.
Kyiv-Mohyla Law and Politics Journal provides free access to original research without restriction barriers (i.e. subscription fees, licensing fees etc.).
Unless otherwise indicated, content is licensed under the Creative Commons Attribution 4.0 International (CC BY 4.0) license, which means you are free to:
distribute, remix, tweak, and build upon your work, even commercially
...provided that any use is made with attribution to author(s) and Kyiv-Mohyla Law and Politics Journal.
The copyright in the article or any other submission to Kyiv-Mohyla Law and Politics Journal shall remain with the author(s).
The journal allows the author(s) to hold the copyright without restrictions and will retain publishing rights without restrictions.