Public Funding of Political Parties and Rada Members in Post-Electoral Period
Keywords:
political parties, public funding, parliamentarians, Verkhovna Rada of Ukraine
Abstract
This study addresses the issue of the efficiency of public funding mechanisms. Using the Ukrainian experience as an example, the article covers recently introduced amendments and their effect on the overall efficiency of public funding. Further, the article analyzes possible ways for mitigating existing shortcomings of public funding mechanisms and outlines suggested solutions. Complemented with semi-structured interviews with current Members of Rada, the article strives to provide insights and suggestions to issues of political independence, political corruption, accountability, and transparency.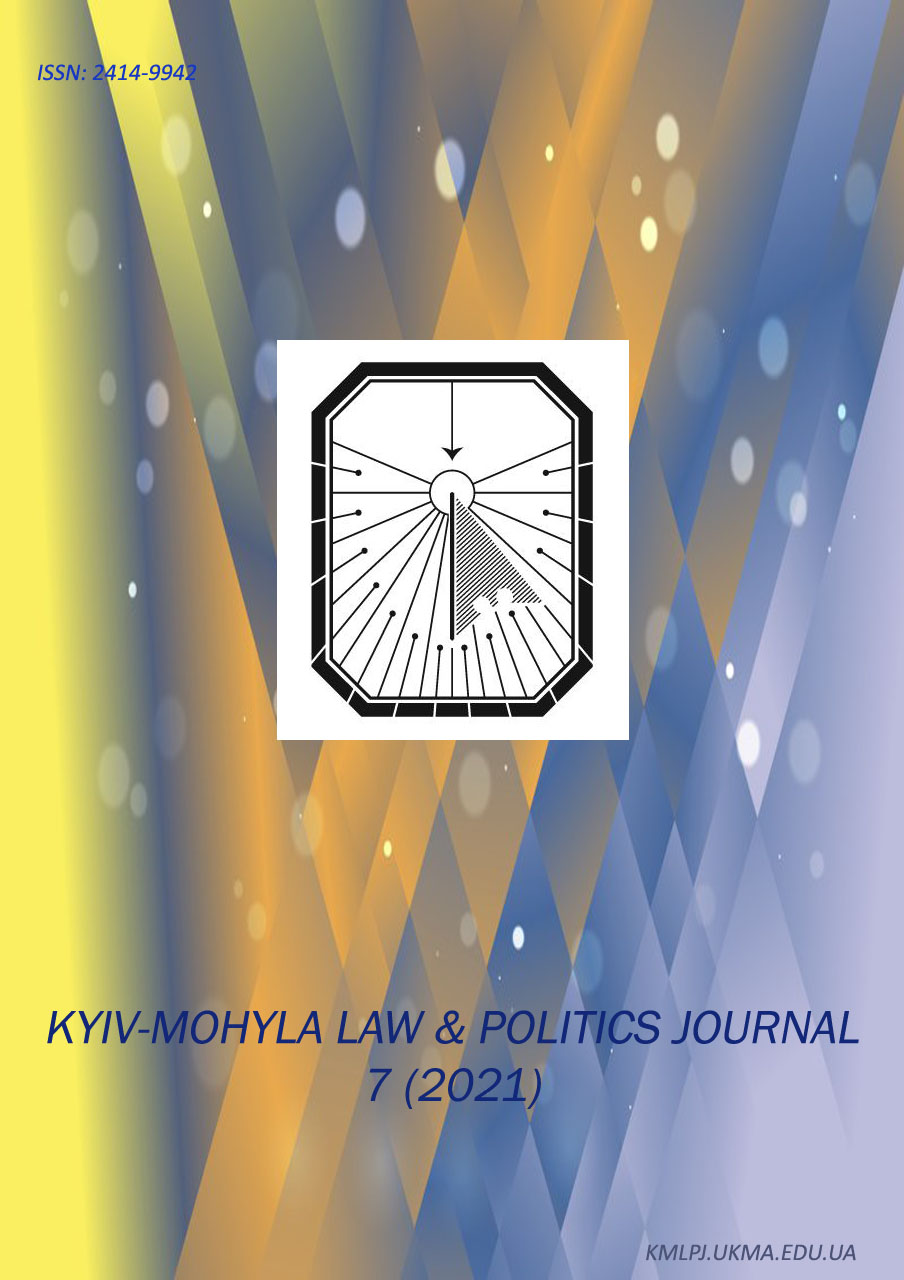 Downloads
License
Copyright (c) 2021 Yuliia Shaipova
This work is licensed under a Creative Commons Attribution 4.0 International License.
Kyiv-Mohyla Law and Politics Journal provides free access to original research without restriction barriers (i.e. subscription fees, licensing fees etc.).
Unless otherwise indicated, content is licensed under the Creative Commons Attribution 4.0 International (CC BY 4.0) license, which means you are free to:
distribute, remix, tweak, and build upon your work, even commercially
...provided that any use is made with attribution to author(s) and Kyiv-Mohyla Law and Politics Journal.
The copyright in the article or any other submission to Kyiv-Mohyla Law and Politics Journal shall remain with the author(s).
The journal allows the author(s) to hold the copyright without restrictions and will retain publishing rights without restrictions.