Ukrainian Constitutional Court: Attacks and Backlash
Keywords:
backlash, tolerance intervals, attacks, Constitutional Court, Ukraine
Abstract
This article intends to analyze Ukraine's Constitutional Court in the light of the tolerance interval theory and the backlash thesis, through a case study, which is, the decision issued on October 27, 2020, that held unconstitutional part of the powers of the National Agency for the Corruption Prevention (NAPC). Three comorbidities — particular conditions that weaken the court and render it vulnerable to attacks — in the Ukrainian system are presented: Ukrainian democracy, autocracies tendencies in the presidency, and lack of public confidence in the judicial system. Through the adoption of a Comparative Constitutional Law approach, an index measuring the impact of the ruling is developed and calculated, allowing a comparison of the consequences to other notable controversial rulings in the world. After discussing the findings, the article concludes with some reflections and predictions on the longevity of the Ukrainian Constitutional Court.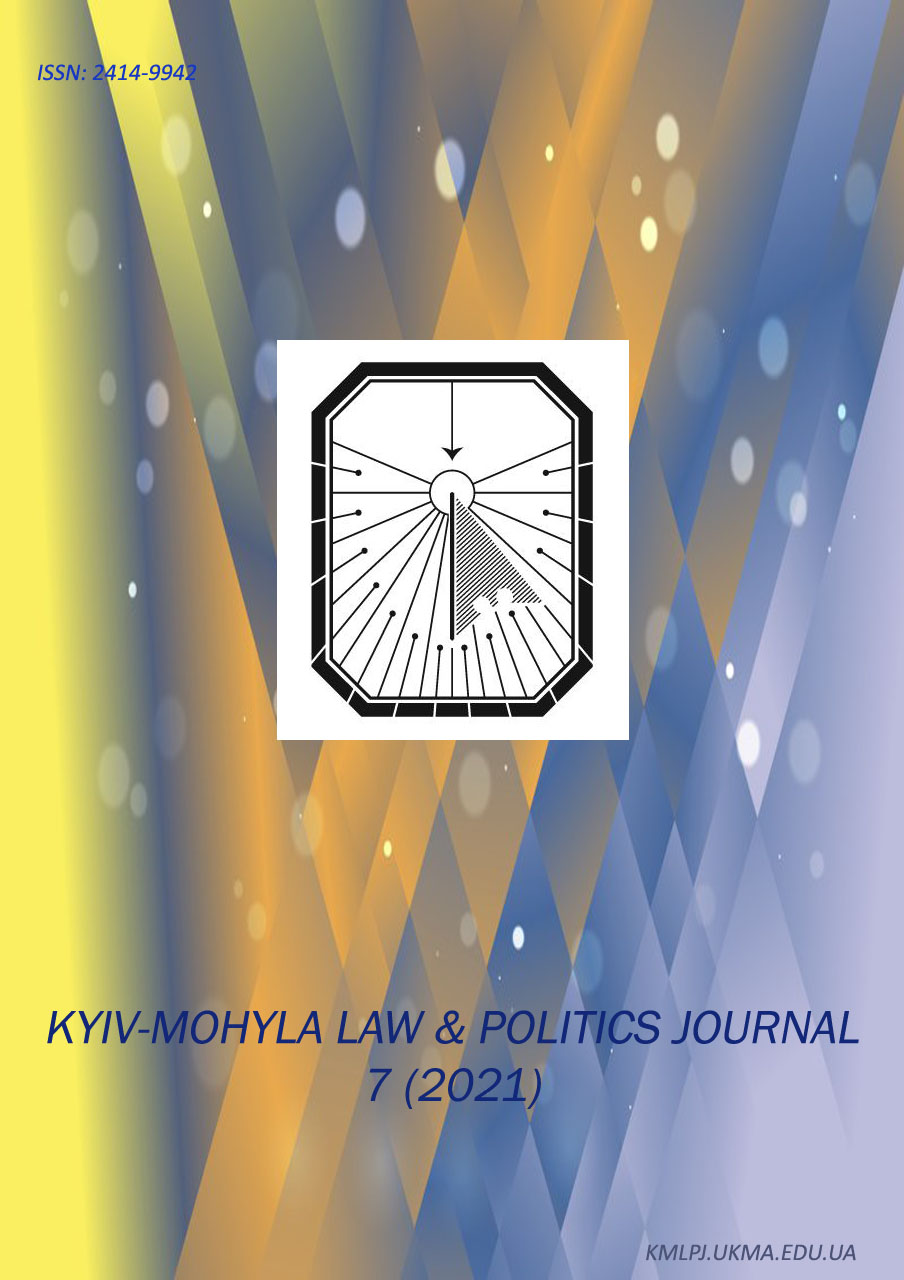 Downloads
License
Copyright (c) 2021 Samuel Fonteles
This work is licensed under a Creative Commons Attribution 4.0 International License.
Kyiv-Mohyla Law and Politics Journal provides free access to original research without restriction barriers (i.e. subscription fees, licensing fees etc.).
Unless otherwise indicated, content is licensed under the Creative Commons Attribution 4.0 International (CC BY 4.0) license, which means you are free to:
distribute, remix, tweak, and build upon your work, even commercially
...provided that any use is made with attribution to author(s) and Kyiv-Mohyla Law and Politics Journal.
The copyright in the article or any other submission to Kyiv-Mohyla Law and Politics Journal shall remain with the author(s).
The journal allows the author(s) to hold the copyright without restrictions and will retain publishing rights without restrictions.