Resilience in the Context of the Implementation of the EU-Ukraine Association Agreement
Abstract
This article examines the extent of the practice of resilience in the process of the implementation of the EU-Ukraine Association Agreement (AA). Also, it analyses the main legislative and institutional tools promoting resilience of Ukraine's market integration with the EU. Two cases are considered in this study. The first case is the launch of negotiations on the EU-Ukraine Agreement on Conformity and Acceptance of Industrial Products (ACAA). The second case is an EU-Ukraine Trade Dispute on Export Woods Ban. In both cases the EU institutions and Ukraine display a high degree of flexibility to pursue a policy of resilience to achieve a high degree of EU Internal Market rapprochement. In the case of Ukraine, the institutional mechanism of the EU-Ukraine AA remains unused as a forum to discuss effectively and to find solutions for impeding problems in the bilateral cooperation agenda. Therefore, a coherent, transparent, and effective institutional cooperation framework in the bilateral EU-Ukraine relations is still needed.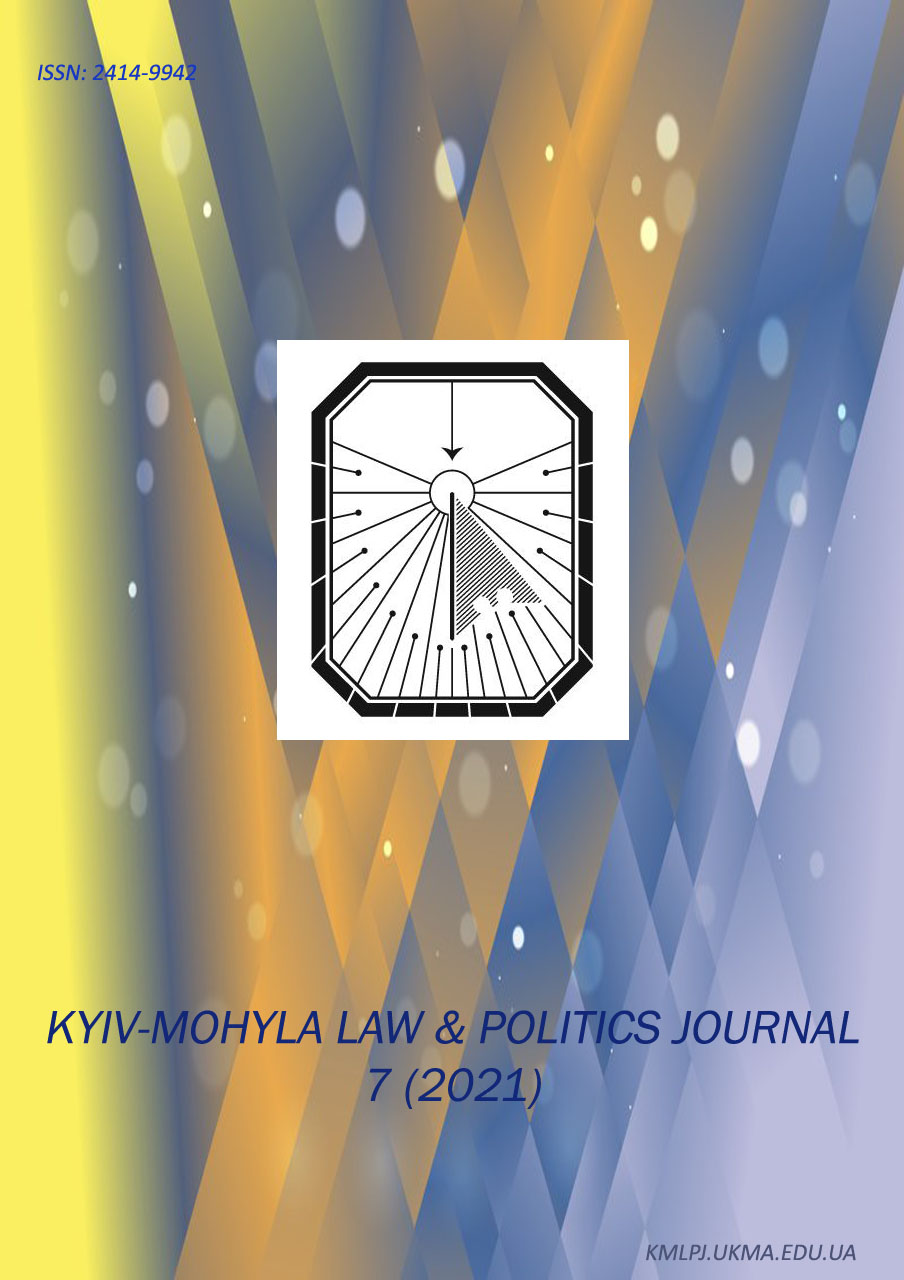 License
Copyright (c) 2021 Roman Petrov, Oksana Holovko-Havrysheva
This work is licensed under a Creative Commons Attribution 4.0 International License.
Kyiv-Mohyla Law and Politics Journal provides free access to original research without restriction barriers (i.e. subscription fees, licensing fees etc.).
Unless otherwise indicated, content is licensed under the Creative Commons Attribution 4.0 International (CC BY 4.0) license, which means you are free to:
distribute, remix, tweak, and build upon your work, even commercially
...provided that any use is made with attribution to author(s) and Kyiv-Mohyla Law and Politics Journal.
The copyright in the article or any other submission to Kyiv-Mohyla Law and Politics Journal shall remain with the author(s).
The journal allows the author(s) to hold the copyright without restrictions and will retain publishing rights without restrictions.